OUT PATIENT DEPARTMENT (OPD)
•  Separate floors for emergency & routine OPD.
•  Fully air-conditioned OPD Floor.
•  Clean & comfortable waiting area.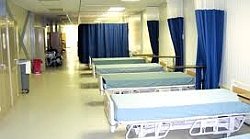 IN PATIENT DEPARTMENT (IPD)
•  Male & Female general wards.
•  Air conditioned deluxe & super deluxe rooms with all facilities.
• Advanced Surgical I.C.U.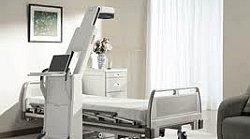 DIAGNOSTIC DEPARTMENT
• Digital X-Ray.
• Well equipped pathology lab.
PHYSIOTHERAPY DEPARTMENT:-
•  Well equipped comfortable physiotherapy hall.
•  Availability of all modern equipments & machinery
•  24Hrs AVAILABLITY OF ORTHOPAEDICIAN & QUALIFIED STAFF TEAM
•  24Hrs EMERGENCY,PHARMACY,AMBULANCE, PATHOLOGY
•  PERSONEL CARE, HOMELY ENVIORMENT
•  OPERATION THEATRES WITH ADVANCED TECHNOLGICALY EQUIPPED
•  ONE MODULAR STAINLESS STEEL CAPSULAR OT WITH 6 HEPA FILTERS & LAMINAR AIR FLOW
•  WELL EQUIPPED PHYSIOTHERAPY CENTRE
•  DELUXE AND SUPER DELUXE ROOMS,GEN.WARDS
•  CAFETERIA FOR STAFF AND PATIENTS
More Information
To learn more about our comprehensive services, contact us, or to make an appointment with one of our specialists, fill out the appointment form to the right.
The Bone and Joint Hospital is a premier centre offering complete orthopaedic care, rehabilitation and pain management services to patients of all ages and activity levels using a customized treatment plan to fit individual needs.